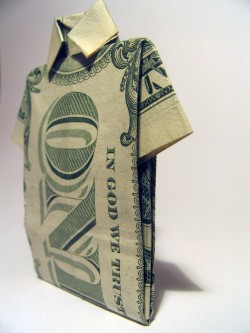 The 1 million T-shirts saga goes on.
I really, really would wish that we could all just say that the T-shirt guys learned from what happened and we could move on to more rewarding issues. In fact, I thought exactly that had happened, and hadn't spent even the shortest tweet on it for several weeks – and then they posted this blog post. Go and read. And cry.
Yes, that is right. They want to support what is probably the most badly conceived anti-child-trafficking initiative ever. I am not going to tire you here with why it is such a bad idea (others have done an admirable job on that, e.g. this post by Amanda Kloer, which was written well before the T-shirts ever came up). What I do want to draw attention to is that, evidently, Jason still has not learnt that it might be a good idea to stop and think before jumping off –  and preferably only do so while being informed by best practice and evidence.
Obviously, he was taken aback a bit by the criticisms and quickly took the post down, tweeting that he did so for 'due diligence'. Perhaps it should be pointed out here that 'due diligence' is normally understood as something done before the proverbial shit hits the proverbial fan. If you do this afterwards, it is more properly known as 'negligent laziness'. Why do I go on a rant about this? Click to read on.
{