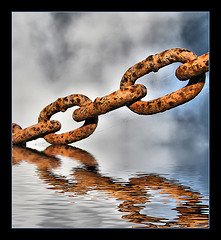 An analysis by Alanna Shaikh of how we tend to react to critics. Of course it is easy to take down an ill-conceived initiative like 1millionshirts, but it is important to reflect on whether we react much better when we are the focal point of criticism.
Wired Magazine writes about the logistics of the Haiti response as a spring board for a wider discussion of disaster response logistics. It's a bit overly endowed with 'human interest', but on the whole I would say that it is a very good introduction. "Organizing Armageddon", though? (H/T Cynan Houghton.)
Alex de Waal writes a great article on the 'humanitarians' tragedy': the inescapable cruelties that come with our work. Sadly, it is hidden behind a paywall, but I recommend it highly if you do have access.
The Royal Geographical Society is holding a conference on how to improve the response to natural disasters. I would expect that logistics will be an important part (although sometimes that sort of expectations are incorrect).
I am trying to find somebody who can tell me more about the cooperation between Handicap International and Atlas Logistique. Email to their general address goes unanswered. So if you work with/for them or know somebody who does, could you please ask that somebody in the know contacts me?
Texas In Africa writes an excellent post on how to go from saviourism to empowerment (but seriously, Laura: Barbra Streisand lyrics for a title?). On a related note, Linda Raftree writes about community dialogue, which in turn leads to some interesting discussion over at Tales From the Hood.
According to Scott Gilmore, mercenaries, missionaries, and madmen should not work in aid.
A video from MSF showing how bad logistics can cost lives.
Aid logistics is getting more and more serious attention from universities. The Hanken School of Economics will organise an external course in supply chain management in development aid at the University of Manitoba (Canada).
[Image: Liquid Links by Desirae; some rights reserved.]