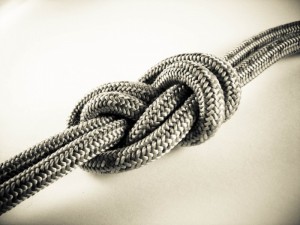 Ordering systems come in two basic flavours: push and pull, plus any number of hybrid systems. All have pros and cons, and each is most appropriate for a specific situation. In this first article in a miniseries on push and pull systems, I will discuss the basics: what exactly are pull and push systems and when would you use either.
Push versus pull
In the push model, "higher", central levels decide on supply allocation for "lower", local levels; these decisions are typically based on supply at hand and in the pipeline, and on calculated expected consumption – the latter often approximated, based on (in the case of medical supplies) patient numbers or population data. In the pull model, "lower" levels decide on the necessary supplies for the next supply period, which are then either procured independently or obtained/ordered from the "higher" level.
The basic difference between the two models is the responsibility for timely, complete, and accurate initiation of distribution: in the push model this is the "higher" level, in the pull model the "lower" level.
| | |
| --- | --- |
| Push model | Pull model |
| The "higher" level usually knows better what is available in central stock and pipeline. Furthermore it can "weigh" the needs of the respective elements of the lower level. Consequently, especially in situations of scarce supplies, it can allocate supplies more effectively and equitably. | The "lower" level usually knows better what the expected consumption for the next period will be. Furthermore, it usually knows better what is available in peripheral stocks and what can be procured locally. Consequently, it can assign supplies more efficiently, avoiding the bullwhip effect. |
| If (central) buffer stocks are sufficiently large and the serviced lower level is sufficiently big, fluctuations in availability and consumption can more easily be accommodated by temporary under-allocation. | As the lower level usually knows better and further in advance what expected fluctuations will be, it can tune its orders and procurement more flexibly towards these fluctuations. Consequently, lower (buffer) stock levels are necessary. |
| As higher levels service a larger population than the lower level, they would usually be able to obtain more extensive and specialist knowledge in the field related to the supply line (supply management, pharmaceutics, pharmaceutical market…). Consequently, they will be able to manage supplies more effectively and efficiently. | As lower levels are closer to the consumption than the higher levels, they would usually be able to obtain more extensive knowledge about necessary supplies and quantities, and possible (or impossible) substitutions. Consequently, they will be able to manage supplies more effectively. |
From this table, it will be clear that push systems are best used when pipeline fluctuations and interruptions are rife and unavoidable, when funds tied up in buffer stocks are not an issue, and when expertise is too scarce to be decentralised; and that pull systems come into play in the opposite situation.
Hybrid models: the best of both worlds?
Many commercial manufacturers use a hybrid system. E.g. when you order a Dell computer, your sparkling new machine does not come from stock but will be newly assembled; however, the parts (which are fairly generic and can be used for a variety of different models) are not ordered as your order comes in, but come from a pre-determined stock, the size and composition of which is calculated using expected overall numbers of orders for various models. Dell can do this exactly because many different models can be made from various parts.
We rarely use hybrid systems in global health and aid. In the next post in this series, I will look at the reasons why, and offer some ways in which hybrid models can help us solve some of our most pressing problems.